Advance Tank provides our customers with field erected tanks built in strict accordance with the American Petroleum Institute's (API) standards. As an API member, we are up-to-date on the latest news, policies, and design requirements. Advance Tank provides custom design, fabrication and erection of tanks that meet API standards and customer specific requirements. With in-house engineering, experienced drafters, complete fabrication capabilities and field crews located throughout the country, we will be there when you need us.
API 650 STANDARD
API 650 is the standard governing welded tanks for oil storage. It dictates tank design, fabrication, welding, inspection, and erection requirements. API 650 is widely used for tanks that are designed to internal pressures of 2.5 PSI or less and store products such as crude oil, gasoline, chemicals and produced water. Advance Tank has extensive experience with API 650 tanks ranging in diameter from 8' - 300' for refineries, terminals, pipeline facilities and other clients.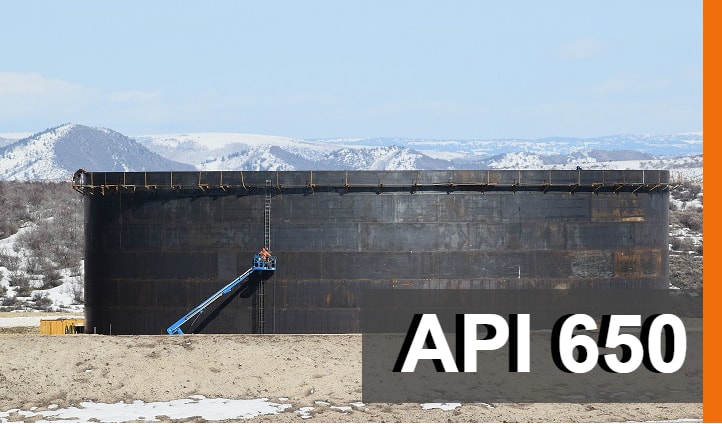 API 620 STANDARD
API 620 governs the design and construction of large, welded, low pressure storage tanks. These storage tanks operate at 250°F or less with an operating pressure of up to 15 PSI. API 620 Tanks are generally utilized for Liquefied Natural Gas (LNG) storage as well as other chemicals which require internal design pressures in excess of those allowed by API 650.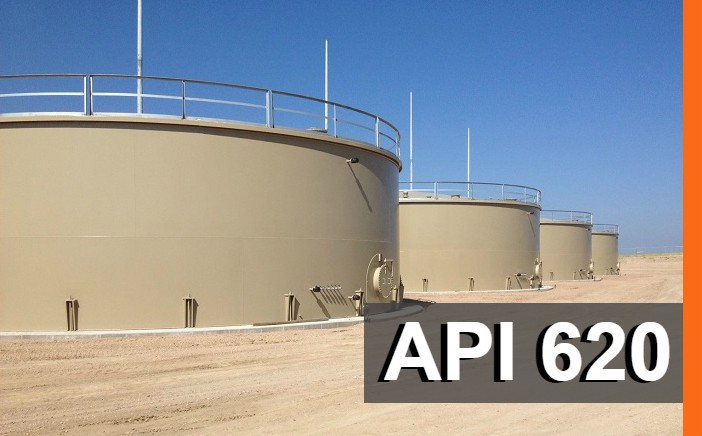 API 12D STANDARD
The API 12D specification is utilized in the fabrication and erection of field welded tanks for storage of production liquids. In general, this standard is commonly used by upstream petrochemical companies. The API 12D standard is to field erected tanks as API 12F is to shop built tanks. API 12D predetermines tank dimensions, design pressure and vacuums, with accessories and testing requirements. This eliminates the need for further engineering, effectively reducing the cost of each tank.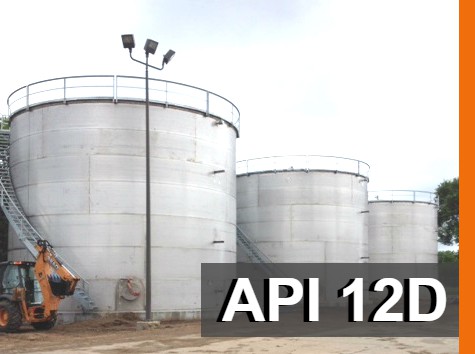 SPECIALIZED SERVICES
Engineering, Design, Fabrication & Erection
API Tanks up to 360′ diameter
Custom Tank Accessories
Seal Installation
Hydro Testing
Hydro Pneumatic Testing
FLOATING ROOF TYPES
Internal & External Floating Roofs
Pontoon
Double Deck
Aluminum
Pan
Segmented Pan
FOUNDATION & CIVIL SERVICES
Concrete Ringwall Foundation
Crushed Aggregate Foundation
Slab Foundation
Retaining Walls & Floors
Existing Tank Foundation Retrofitting
ROOF TYPES
Cone
Umbrella
Open Top
Knuckle
Geodesic
Flat
TANK MATERIAL TYPES
Carbon Steel
Stainless Steel
Duplex Steel
SUBCONTRACTED SERVICES
Tank Coatings
Insulation
Cathodic Protection Systems
Leak Detection Systems
Heat Relieving
Strapping