WE ARE
AWWA D100 & NFPA 22
Advance Tank is a national leader in the engineering, design, fabrication and erection of AWWA D100 and NFPA 22 tanks. If your power plant, wastewater treatment facility, or industrial process plant is in need of water, wastewater, or fire water storage, give us a call. With 45 years experience in water tank construction and active participation on the AWWA D100 code committee, Advance Tank has the expertise required to construct your next tank.
WHAT IS AN AWWA D100 TANK?
The American Water Works Association (AWWA) developed the AWWA D100 standard to designate the minimum requirements for the design, fabrication, erection and testing of above ground, welded carbon steel tanks for water storage. The AWWA D100 standard was approved by the American National Standards Institute (ANSI) and accepted by the International Building Code (IBC). AWWA D100 tanks are traditionally field erected and used for municipal or industrial potable water storage.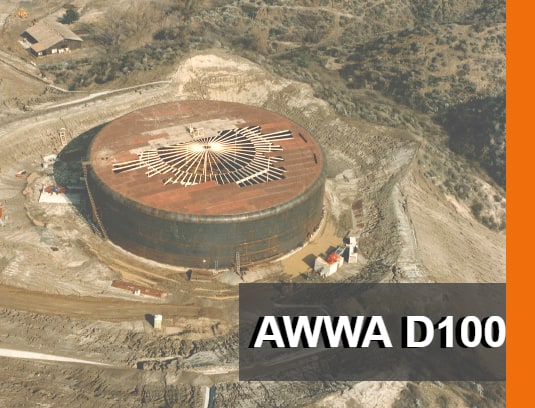 WHAT IS AN NFPA 22 TANK?
The National Fire Protection Association (NFPA) 22 standard designates the requirements for water tanks used for private fire protection. These tanks are used to store fire water and are AWWA D100 tanks with additional accessories and design conditions. For example, NFPA 22 tanks must have 360° handrails, internal ladders with fall arrest systems and a corrosive barrier on the underside of the floor.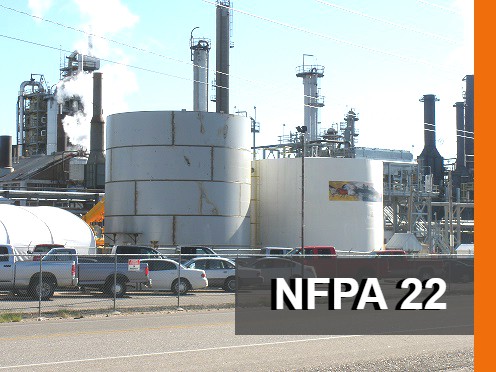 SPECIALIZED SERVICES
Engineering, Design, Fabrication & Erection
Tanks up to 360′ diameter
Mixing Systems
Tank Heater
Baffle Design and Installation
ROOF TYPES
Cone
Umbrella
Open Top
Knuckle
Geodesic
Flat
TANK MATERIAL TYPES
FOUNDATION & CIVIL SERVICES
Concrete Ringwall Foundation
Crushed Aggregate Foundation
Slab Foundation
Retaining Walls & Floors
SUBCONTRACTED SERVICES
Tank Coatings
Insulation
Cathodic Protection Systems